PSE series Photoelectric sensor
12-06-2020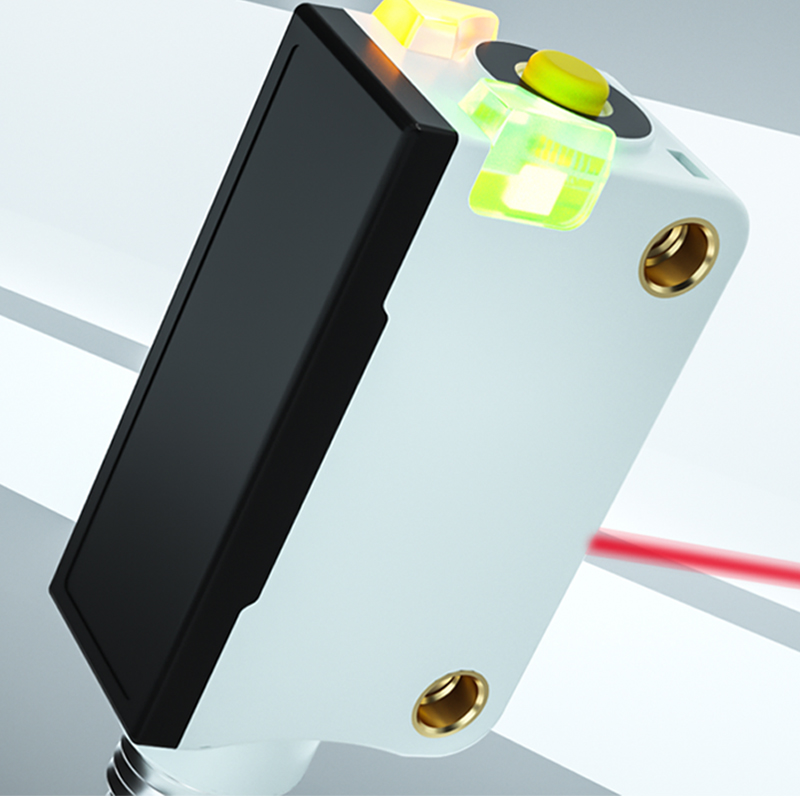 Complete Range of Five Spec
Through Beam, Diffuse Reflection, Background Suppression,
polarized reflection ,wide-angle
Broad productline:
Sensing range from 10cm-20cm
Optional connection by cable or connector
For quick part selection in multiple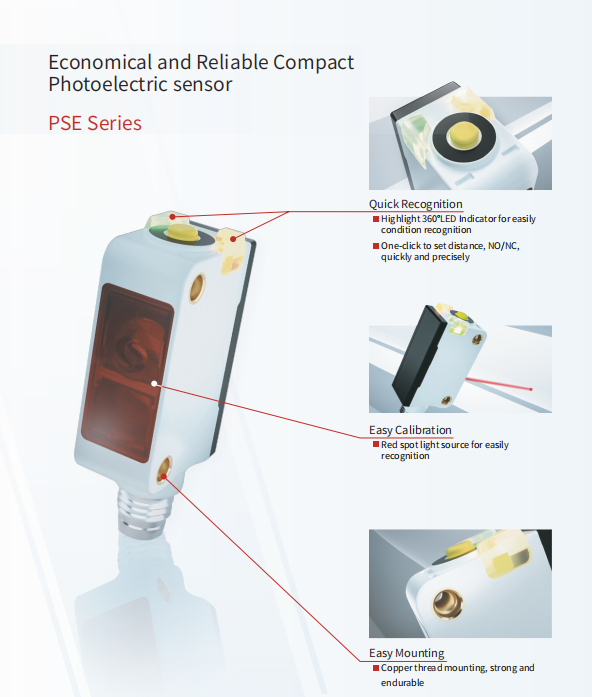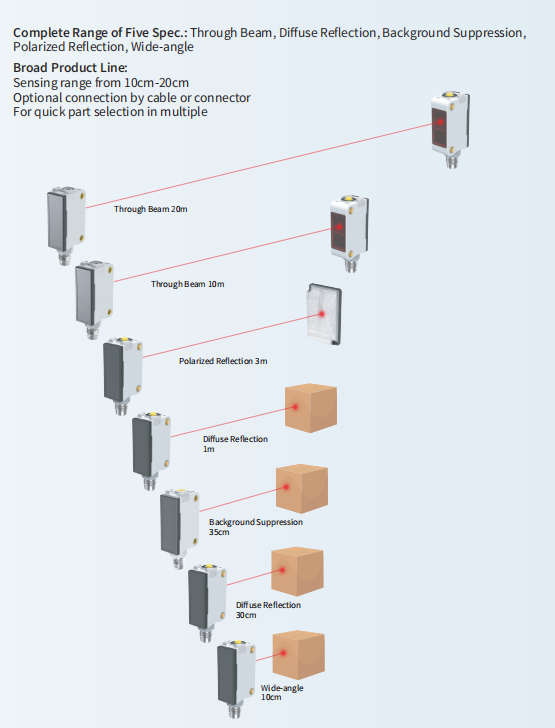 Application
Wafer Pass Detection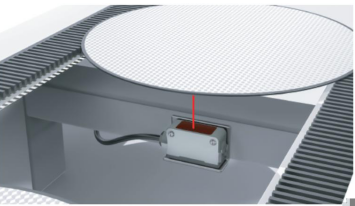 Placed under convey belts,PSE background suppression sensor
is used to detect the passage of thewafe,for whitch the conventional
diffuse reflection sensor cannot achieve reliable detection,due to the
difference in color and reflectivity of the wafer.The unique optical design
of PSE backgroug suppression sensor makes the product immune to
fluorescent light and ambient light,realizing stable and reliable detection
AGV in-position Detection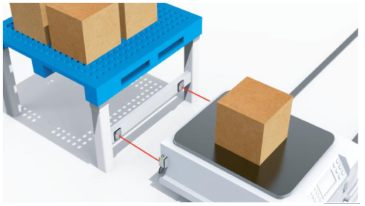 Installed on AGV mobile devices,PSE polarized reflection sensor are used to
judge if AGV or mobile devices are in right position.With polarizer imbed,
sensorswill make no wrong detection of mirror surfaces or high light objects,
effectively preventing the misjudgment of the AGV or mobile devices in
movement.
Commodity Size Classification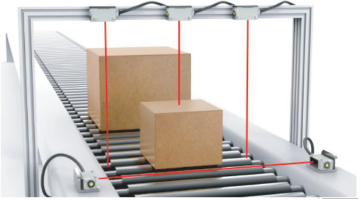 before the goods are delivered out of the warehouse, the conveyor belt
on the production line of the 3C helping with arrangements of delivery
vehicles and personnel,PSE beam-type sensor installed on the edge of
the conveyor belt cooperates with the PSE diffuse reflectiontype sensor
on the gantry to realize the identification and size classification of the
goods.thanks to its fast response.and accurate sorting,cargo turnover
rate is improved
Automobile Assembly Line Missing Parts Inspection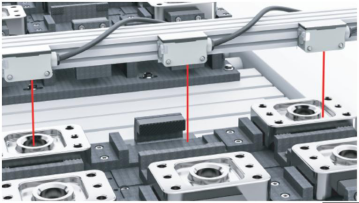 In the autom obile assembly line ,it is necessary to keep compatible the
color of various parts,and ignorethe background light reflected on the
pallet surface,to relize the material lack inspection of the assembly parts,
for whichPSE background suppression type can be selected to enable stable
detection,thanks to its fine color sensitivity
Airline Baggage Height Exceeding Detection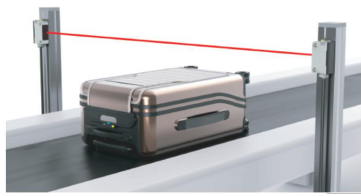 The PSE through beam sensor has red light as its emitting light source for
easy alignment. It is convenient to adjust with one-click distance setting.
On the airport baggage conveyor, the type of PSE can detect whether the
airbaggage is high beyond the limit, and prevent it fromentering, ensuring
proper loading of airline baggage.
Load Platform Occupancy Recognition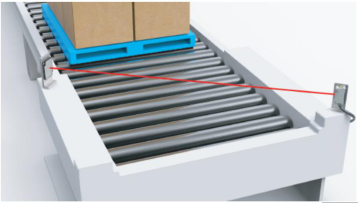 The PSE polarized reflection sensor is install at the tail part of loading
platform to detect whether the loading platform is empty or occupied.
It can judge in real time whether the cargo has a stay or stop to make it
convenientfor the shuttle,forklift and robot to proceed to the next step,
effectively improving the effciency of the conceyor line,unaffected by the
changes of the cargo or pallet.
Drill Bit Detection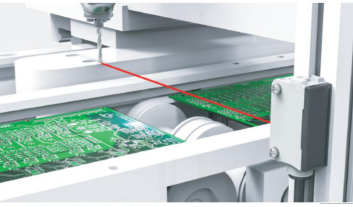 The PSE backgroud suppression sensor is installed over the conveyor
belt on the production line of the 3C components to detect the position of
the drill bits.the product is designed with a red point light source,
minimum spot size small as 4mm,making it easy to detect small objects.
Glossy Objects Pass Detection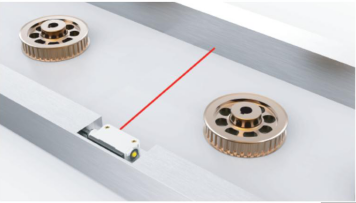 When the backgroud is a gossy object,the PSE diffuse reflection sensor
has wide viewing angle and small blind range,which can be used to detect
the glossy objects,by eliminating the backgroud effects and adopting the
button setting to achieve a precise distance setting