Application of Lanbao Sensor in Mask Automatic Production Line
Industry Application | The Application of Lanbao Sensor in the Automatic Mask Production Line
COVID-19 epidemic prevention and control work has entered a critical stage, and the demand for epidemic prevention materials has risen sharply, especially the use of masks has become a necessity for epidemic prevention work.
The Chinese government actively helps and promotes the resumption of production of mask enterprises, and Shanghai Lanbao Sensing Technology Co., Ltd. has added help to win the epidemic prevention and contr

Industry Status
According to data from the Ministry of Industry and Information Technology, there are currently 20 million masks per day, but due to the impact of the epidemic, a considerable part of the production capacity cannot be restored. Among them, the N95 medical protective masks needed to fight the epidemic are more urgent.
Such a huge demand depends on the production capacity of the existing related companies, I am afraid that there is more than enough energy. Therefore, many car companies have relied on their production advantages to transform their production lines and joined the mask production team to support the market demand gap.
At this moment, countless Lanbao sensors are quietly playing their fast, accurate, stable and reliable detection characteristics, playing an important role in the mask automation production line.
Live application
Mask testing after mask forming in mask forming machine
Mainstream masks are mainly blue and white. Different colors and materials are well known. Most of the photoelectric sensor detection will be affected. In this time of defense against the epidemic, Lanbao provides equipment manufacturers with reliable, PSE series sensor products that are not affected by the color of the target.
In addition, Lanbao provides PSV series, PST series, PSE series, PSR series and other categories that meet the requirements of different working conditions, covering diffuse emission, background suppression, limited reflection, regression/polarization reflection, transparent body, and through-beam photoelectric sensor products.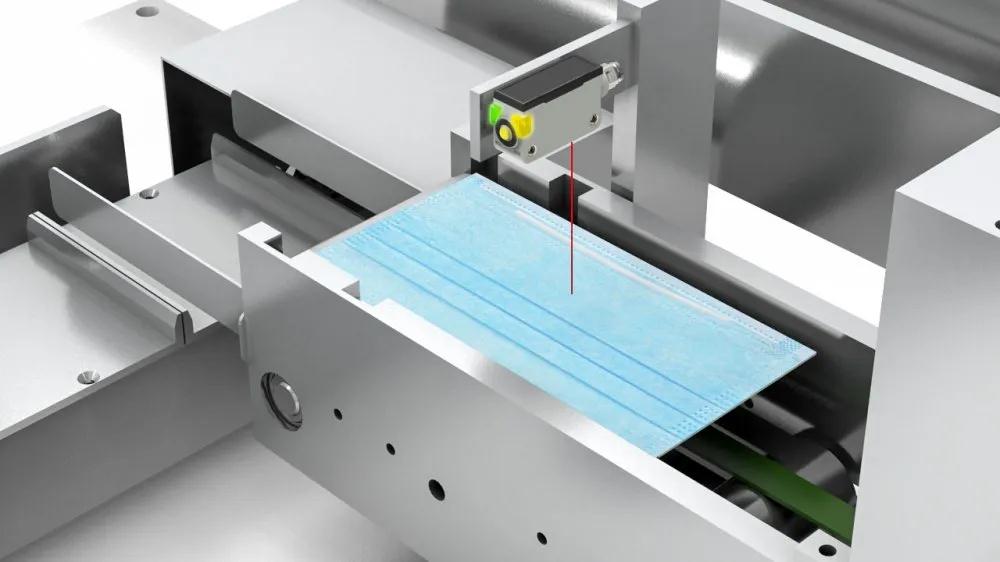 Ear strap welding machine crimping equipment in place detection
Lanbao's LR/LE series of sensor products are designed with special IC, stable performance, high reliability, and many types of specifications. They are perfect for all kinds of sensor working conditions on the automated mask production line. Such as: cylindrical inductive sensors with specifications Φ4 to M30, square inductive sensors with 5*5 to 80*80mm, and including long distance, strong magnetic resistance, all metal, analog, wide temperature, resistance Special series such as high pressure.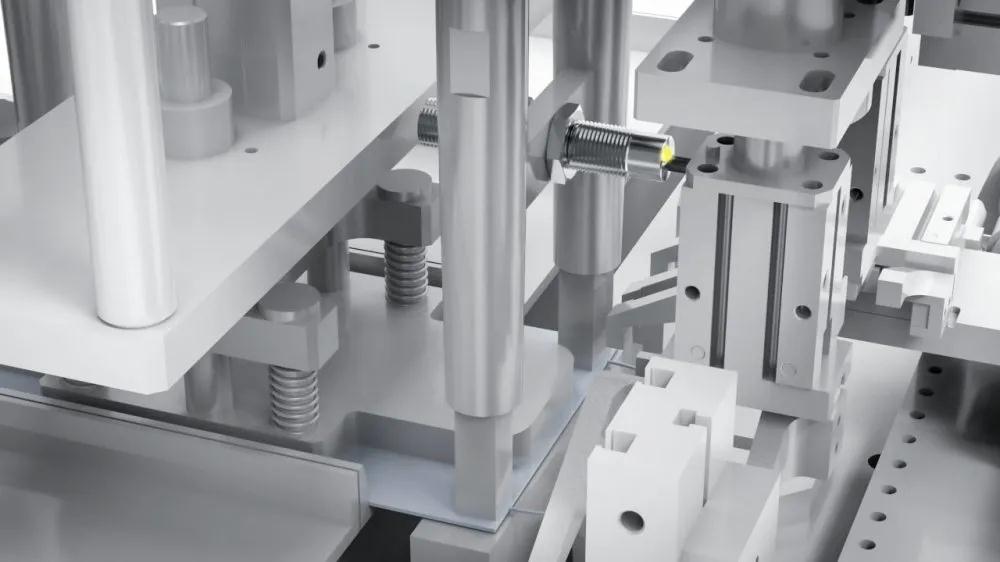 Count the masks in the unloading belt line

Time is life. On average, one production line produces 100,000 masks per day. The high-speed processing chip created by Lanbao Sensor greatly shortens the digital processing time. The FD2 fiber amplifier represented by it has a response speed of up to 0.2ms. , To meet the masks that go off the assembly line quickly. Lanbao provides a sensor measurement and control solution that combines optical fibers and amplifiers. A wide variety of optical fiber sensor heads can meet a variety of detection needs.