About Us
| | |
| --- | --- |
| Type of business | manufacturer and exporting |
| Main Market | Europe and US |
| Brand | LANBAO |
| Number of Employees | 201-500 People |
| Annual sales | US$10 Million - US$50 Million |
| Established in | 1998 |
About lanbao:
Established in 1998, a leading domestic industrial automation product supplier, specializing in high-tech
enterprises such as sensor technology, sensor measurement and control system, environmental
measurement and control system product solutions and services. With innovative technology, excellent
solutions and quality products, Lanbao continuously provide comprehensive support for China's
manufacturing industry
˜ Private shareholding system
˜ Covered area: 33,000 ㎡
˜ Total employees: More than 400 people,including 100 R&D engineers;
˜ Industrial discrete sensors, including normal sensors and intelligent sensors;
˜ With more than 5000 specifications, and the business has covered more than 80 countries and regions
around the world.
Human Resources
Company Chart

Employee Headcount


Department Name

Full Time Employee(s)

Part-Time Employee(s)

Total

GM

1

0

1

GM office

18

0

18

Sales Dept

58

0

58

Finance Dept

9

0

9

R&D Dept

99

0

99

HR Dept

8

0

8

Production Dept

195

0

195

Quality Dept

15

0

15

Total Number:
403
0
403
Our factory:
Lanbao digital manufacturing workshop for intelligent sensor has won the " Top Ten Scientific and Technological
Progress of China's Smart Manufacturing ", equipped with flexible and efficient production line and advanced
equipment, such as AOI detector, high-speed placement machine, high and low temperature test chamber,
solder paste detection system, automatic optical detector, full automatic packaging machines.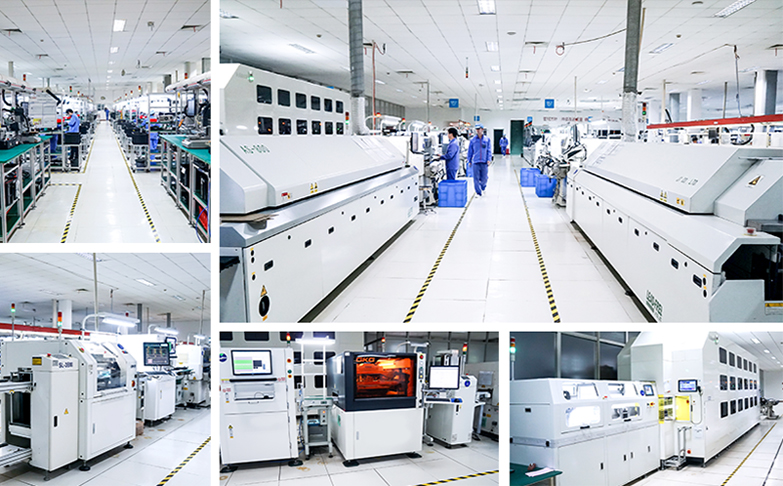 Our advantage:
1 day shipping guarantee for stock item
19 years OEM & ODM history with global top sensor brands
20 years sensor manufacturing experience
90 + global R&D patents and copyrights
100 + sets high-tech production and testing equipment
500+ employees (100+ in R&D)
5000+ specification products
33000㎡ factory
3,000,000 pcs products per year
Fully automated production line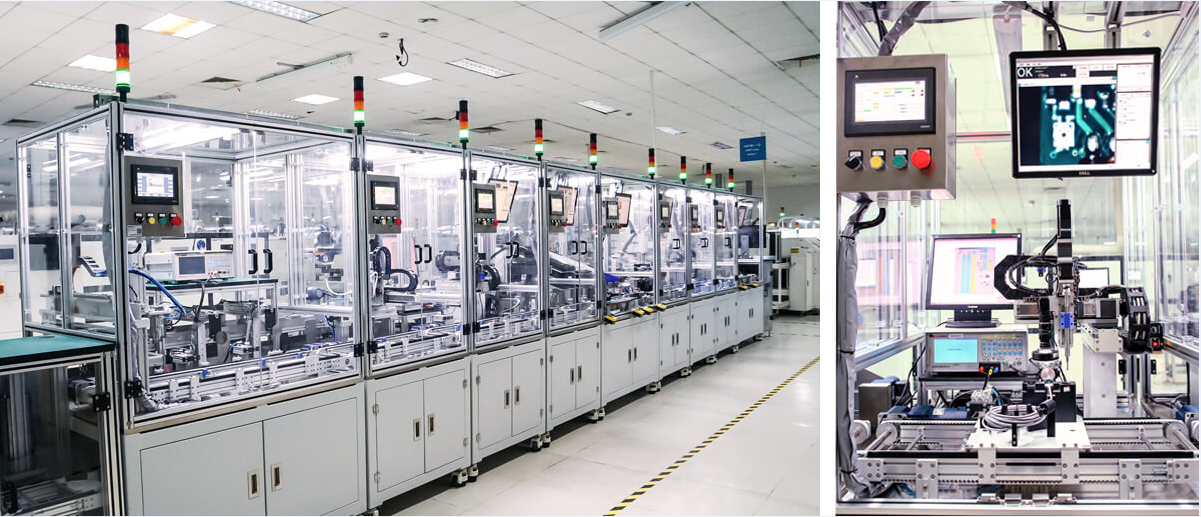 Our honor
Our standard products already obtained ISO9001, ISO14001, OHSAS18001, CE, UL ,CCC,ROHS certificates.

R&D Capacity

Current Situation

There is/are

99

R&D engineer(s) in the company.

Education Leve

Headcount
Work Experience
Headcount

Doctorate

12

Over 30 Years

2

Post-Graduate

48

21-30 Years

16

Graduate

22

11-20 Years

14

Junior College

14

6-10 Years

20

Technical School

2

2-5 Years

22

High School

1

Less than 2 years

25

Paten Situation

Patent No.
The Name of the Patent
The Patent Type
Available Date

ZL2013 1 0742994.X

An Opposite Photoelectric sensor

Invention patent

27/Dec./2013

ZL2015 1 0043840.0

Intelligent inductive Sensor

Invention patent

28/Jan./2015

Brand Situation


Registration/ap plication NO.

Brand Name

For Approval to Use Goods

Ref.

10354242

Refer to the photo

Class

photo in section 11(Tradenark photo)

The Average Time For New Products Launched


Product Category

Lead Time




Sensors

3 months



The Shortest Time For New Products Launched


Product Category

ShortestLead Time

Sensor

3 months



Does the company procide ODM service for others?

√

Yes

No
Are there relevant design input/output,review,and verification documents available for the assessment company?

√

Yes

No
Based on inspection,are R&D employees equipped with adequate specialized equipment?

√

Yes

No
If yes,please list all key equipment used:
High and Low Temperature Test Box,ESD Generator

Do R&D employees use any specific software for designing new products?

√

Yes

No
If yes, please list the main software used:

Confidential

Please list all certifications and/or qualifications of the R & D department:

N/A

Has the company established standard design procedures for new products?

√ Yes, with clear written instructions




Yes, without written instructions




Yes, without written instructions




No

Have the designed products been internal verified or validated?

√Yes, with clear written records




Yes, only part written records




Yes, without written records




No

Have the designed products been tested by a third-party inspection body?

√Yes, all designed products have been tested




Yes, only part of designed products have been tested




No

Does the company has qualification requirements for designers?

√Yes, with written job description




Yes, without written job description




No, but at least two years design experience is needed




No








Are the designers' qualifications recognized bythe company?

√Yes, with written records




Yes, without written records




No

R&D Real Case Description

Customer's Name

Confidential

Customer's Location

Confidential

Customer's Industry

Confidential

Order's Requirement Description:

Confidential

Design Devices


High and Low Temperature Test Box

ESD Generator